Hi! I'm Jess and I'm so happy you've found your way here to my classes page!
I live in St. Albans and teach regular classes from Clarity Yoga in St. Albans and my new yoga studio: Studio 33 in Ellensbrook.
I keep my class sizes small so I can really pay attention to you and classes are warm and welcoming to all, whether you are completely new to yoga or have been practicing for years. Have a look at my In person and my online schedules, and do get in touch if you have any questions. See you there! Jess x
If you live at bit further away, or like practicing from home, all of my classes (except Monday slow flow) are available online via my Sudor channel.
You can learn more about my online offering below.
Class descriptions available below the timetable.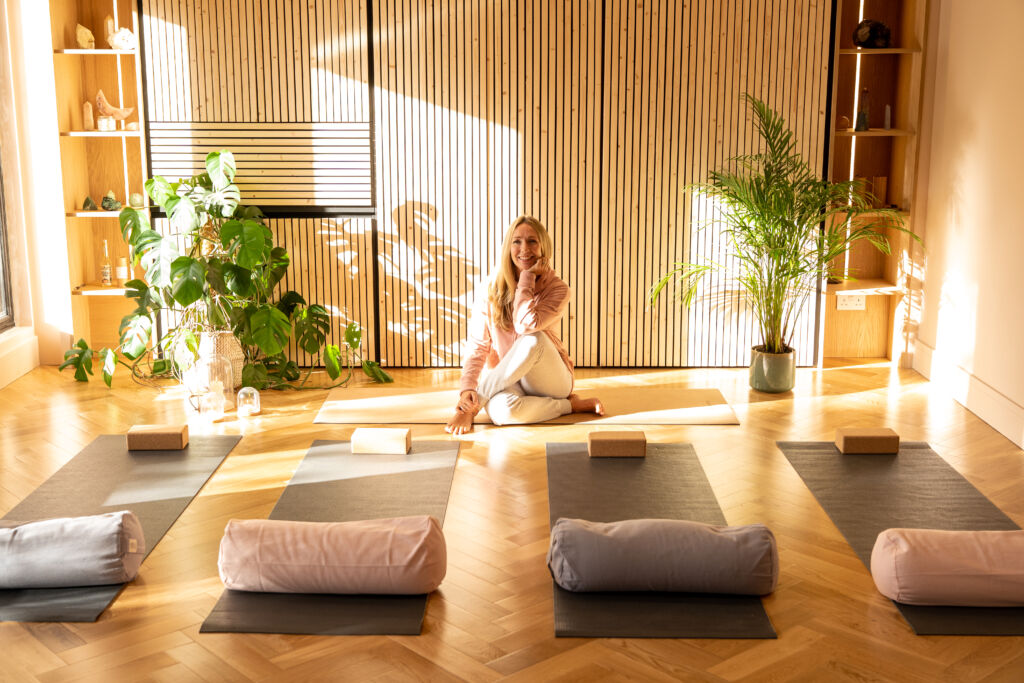 IN-PERSON YOGA CLASSES
Practice regular yoga classes with me in St Albans and Ellensbrook
I teach termly in-person classes from either my own studio, Studio 33 in Ellensbrook, or Clarity Yoga on the Hatfield Road. Both venues are small, intimate venues, where we keep the class sizes small to provide a warm, welcoming atmosphere. Here is my schedule and you can book my classes from the links below. Descriptions of the classes are at the bottom of the page. Classes are usually booked by term, but if you're new to practicing with me and you'd like to book a drop-in class to try it first, then choose the drop-in option if it's available.
Next Term Booking Now:
4th September – 20th October
(please note some classes will only be taught for 6 weeks of this term)