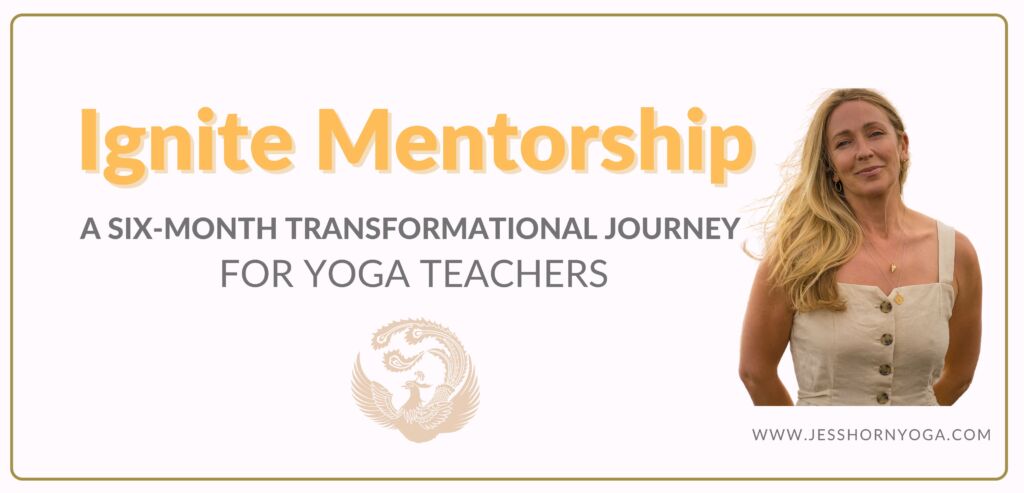 Are you ready to take your Yoga Teaching to the Next Level? To feel Empowered, Passionate and to find your own Unique Teaching Style?
Doors are open for my 6th Ignite Mentorship program, this time for just 12 mentees! We start July 2023, will you be joining us?
Read more on this page or book a discovery call to get to know each other and see if this is right for you!
So, you've qualified as a yoga teacher, NOW WHAT?
I know how passionate you feel about Yoga, it changed your life and you really want to share it with others.
You took your TT as you want to make a difference, to help others
and do something with your life that lights you up, but you also need to
make money and have financial freedom.
You've got the certificate!!! But now what?!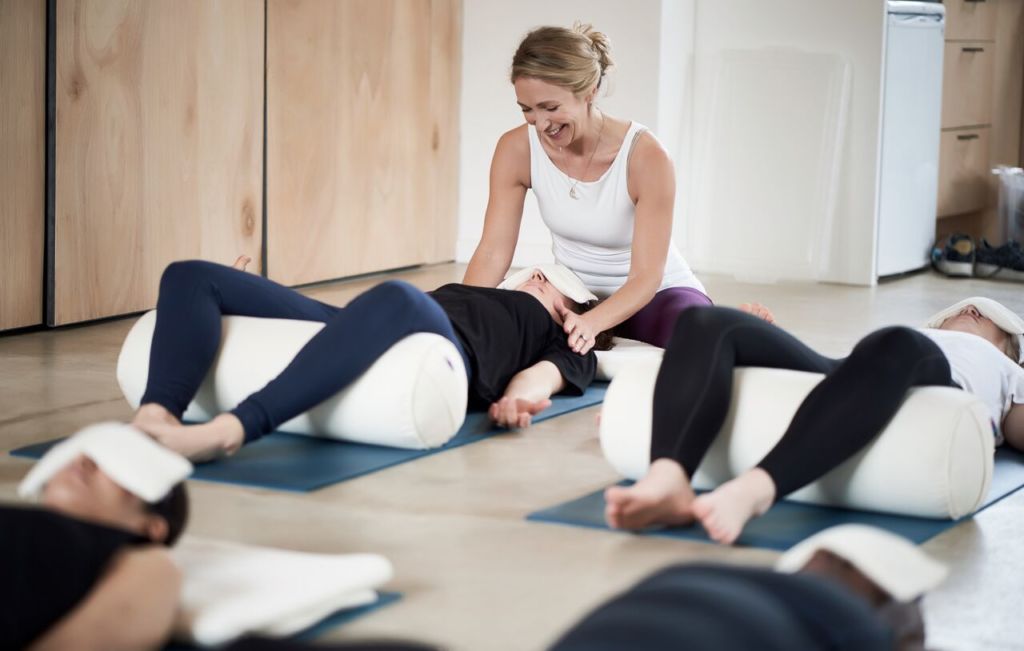 Perhaps you're feeling a bit lost? You haven't got a clue where to
begin? How to build a successful Yoga Business? I'm sure you've
got a lot of questions:
 Can I make enough money as a yoga teacher?
 Am I going to be stuck in my corporate career forever?
Is it even possible to make money as a yoga teacher?
During your teacher training, you felt part of a community and loved
the collective energy and inspiration, but now you feel alone and
not sure where to turn to, or who to ask ALL of the questions!
How can I stand out from the crowd?
How can I find my own unique style and authentic voice and
avoid mimicking my teachers or sticking to a script?
How can I work through this crippling lack of confidence?
Maybe your suddenly realising just how much wasn't covered in
your 200hr and need a safe space to ask questions?
Perhaps you feel unsure about how to modify practices for mixed
groups? Or for those with injuries? Or you feel nervous about
applying your new skills? Do you even know where to begin with
adjustments and when they're appropriate??!
Perhaps you're feeling a bit disillusioned with your own practice
and your yoga time has now become teaching prep?!
Maybe you're feeling like giving up the whole 'dream' of being a
yoga teacher?
Your biggest fear – What if I try to make a go of it, and fail? What if nobody comes to my classes? What if they do??! Who am I to teach yoga?
All of the hard work you put in to qualify and you might be feeling like it wasn't meant to be…
But there's still that voice inside, telling you not to give up on your dreams….
Maybe you're worried that due to the pandemic and the coming recession that it's just not the right time to begin a new career, that there are already too many yoga teachers out there?
What if I were to tell you that there has never been a better time?! That NOW is the time to begin! That there has never been more need for yoga in the world, nor has it ever been more possible for yoga teachers to turn their teaching into successful and lucrative careers!
With the pivot to online teaching, teachers are now location interdependent, you can start teaching with very little overheads and with access to people from all over the world! Also, people need to hear from YOU.  They need your experience of yoga, your unique experience of how yoga has changed your life because your unique experiences will resonate with the right people and help them.