Sold Out
Please call 07891 950660 or email info@jesshornyoga.com to find out the date of our next similar workshop or retreat and to be added to the waiting list.
A peaceful retreat in nature on La Gomera, Canary Islands
25 June - 2 July 2022 / La Gomera, Canary Islands
Finca Argayall is one of the best-kept secrets of the Canary Islands. This luxurious and magical venue on the unspoilt island of La Gomera sits nestled among the cliffs in a beautiful secluded bay, with a spectacularly diverse landscape, allowing for the perfect yoga holiday.
The perfect setting for a remote retreat, where you can fully detach, unwind, connect with nature and find resource and new energy.
The Itinerary
Arrival to the Finca will be on 25 June and departure on 2 July but we recommend you extend your stay before and after if possible, either with extra nights on Tenerife or La Gomera or at the Finca. This will ease the arrival and departure by boat between the Finca and the local town of Valle Gran Rey which must take place in daylight hours.
Each day the morning class with Jess will gently open the body and attune the mind to the breath, the class will slowly move and build into a flowing and dynamic sequence, always incorporating the cultivation of awareness, physical alignment and the breath.
The afternoon sessions will be more gentle and restorative, often including pranayama, meditation or yoga nidra as part of the practice. The classes will be suitable for all levels and yoga experience. There will be one yoga free day during the week to allow time to take a trip or rest and restore.
The Accommodation
There is a selection of uniquely designed rooms. The terrace rooms with a garden view are quiet, comfortable and prettily decorated with a shared shady veranda that overlooks the tropical gardens. Bathroom facilities are close-by and shared.
The charming and comfortable garden huts are spacious and airy with a private seated area outside. They are set in the lush green gardens with the serene sounds of bird song and the sea.
The pyramid and A-frame are both well furnished little houses with a double bed in this paradise garden with a sitting space outside. The pyramid is ideal for a couple sharing and the A-frame is perfect for single occupancy. All garden accommodation has plentiful shared bathroom facilities close by.
The terrace rooms with a sea view have doors that open out onto a second shared veranda with stunning ocean views. These rooms have en suite bathroom facilities.
The studio apartments are set slightly away from the main area of the Finca with a private pool shared between three apartments. There are a very limited number of rooms for single occupancy.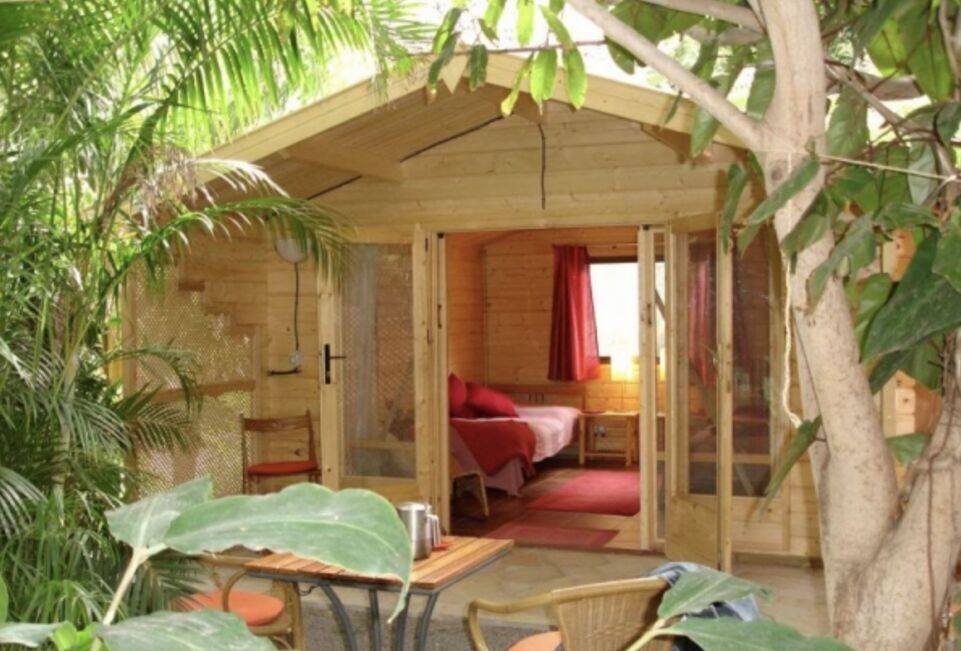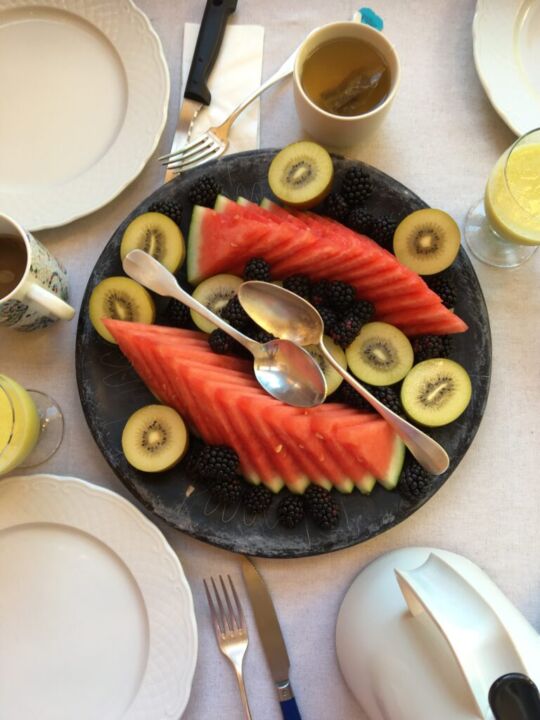 Throughout each day, you will be offered three organic vegetarian meals, breakfast, lunch and dinner.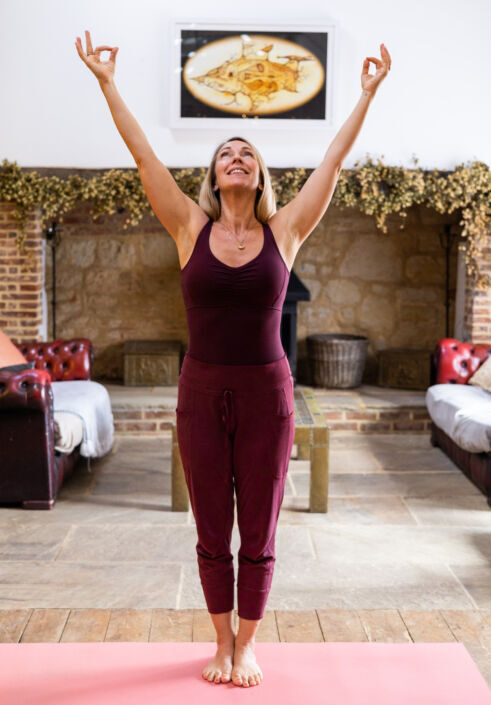 There will be two 90-minute yoga classes each day suitable for all levels and yoga experience. Between yoga classes, days can be spent relaxing by one of the two pools or simply take a few steps onto the beach and go for a swim in the warm, blue sea.
Other Things To Do
A whale-watching trip and treatments such as massage and homeopathy are also available at an additional cost.
A wonderful opportunity to take some luxurious time for yourself, to restore and nourish mind, body, and soul in the truly healing environment of La Finca.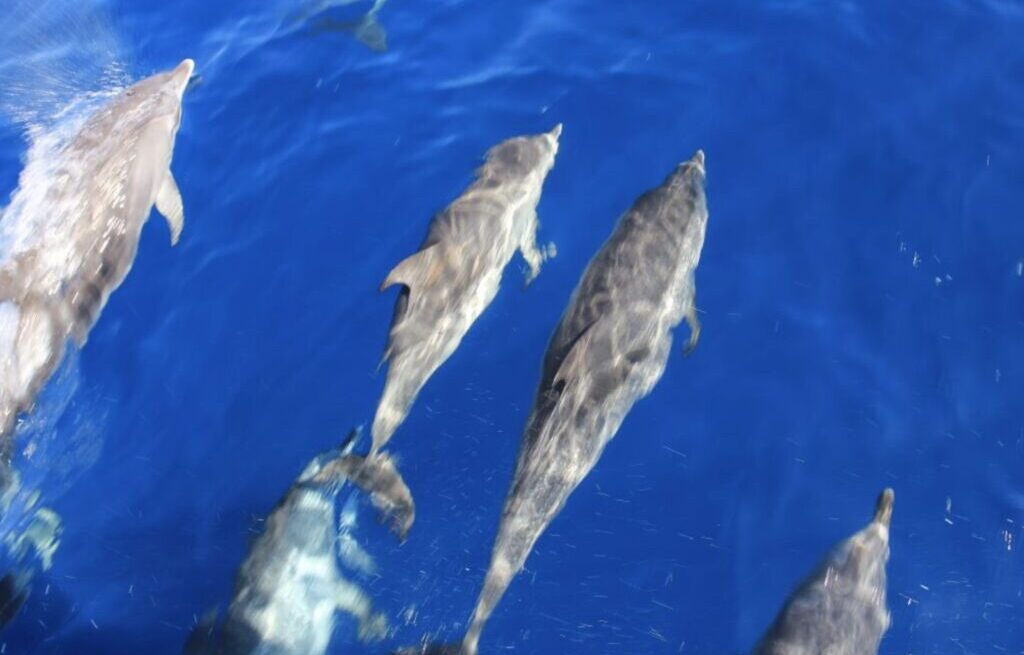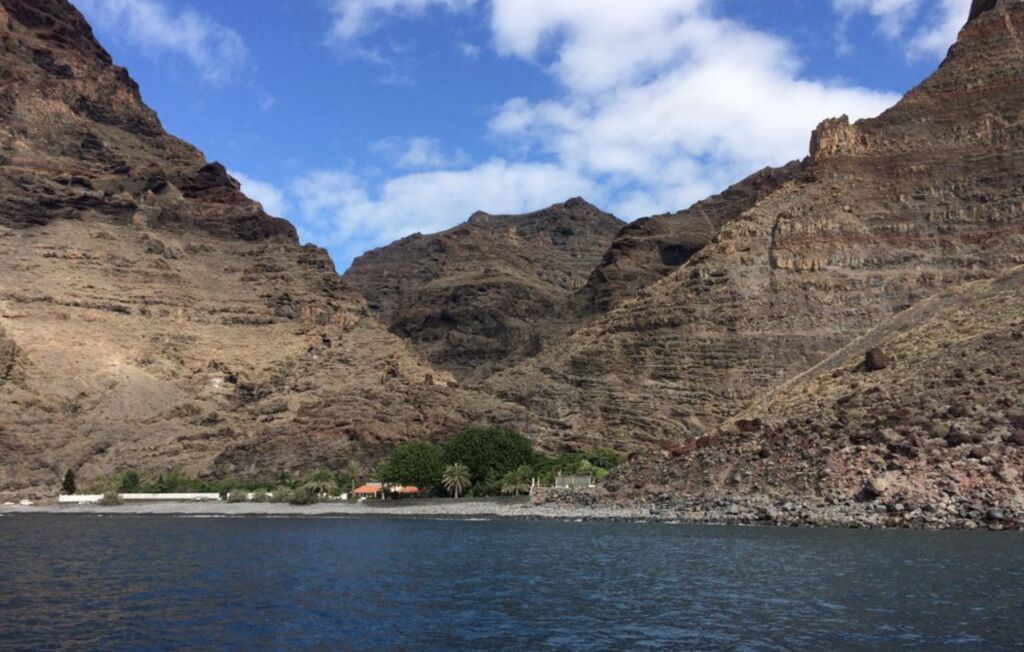 Investment
Costs from £695 per person
Included:
Accommodation for 7 nights
Three vegetarian meals each day (apart from dinner one evening)
Daily meditation and yoga classes (apart from one yoga free day)
A 50% non-refundable deposit is required on booking and the balance is due 6 weeks before you travel.