Sold Out
Please call 07891 950660 or email info@jesshornyoga.com to find out the date of our next similar workshop or retreat and to be added to the waiting list.
Magical Yoga and Beach Holiday in Goa, India
18 - 25 February 2023 / Goa, India
We're heading further South to the peaceful and unspoilt beach of Polem, the new home of Bamboo Yoga Retreat.
Polem is a beautiful secluded beach with a long sweeping crescent of golden sand sheltered by rocky headlands. From the beach you can see a tiny island out to sea and reach other secluded beaches by boat or on foot.
The peaceful retreat is located on the beach close to a small village for the perfect authentic Goan experience and low key nights of music around the beach fire. The more lively areas for a night out are just a short drive away so you can experience all the vibrancy and colourful energy that Goa has to offer.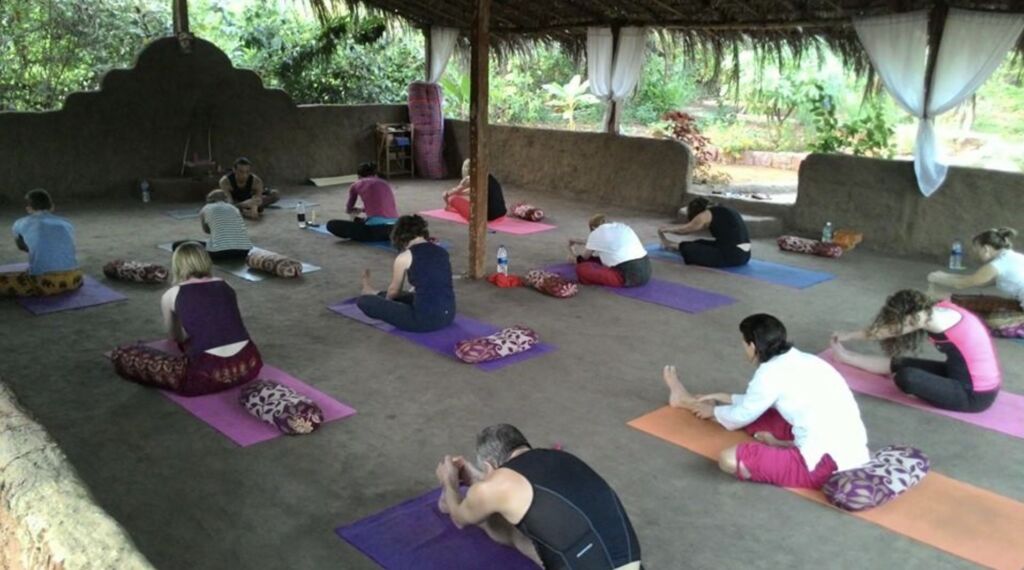 The intention for this holiday is to enjoy all that Goa has to offer but to also dive deeply into your yoga practice. In simple surroundings, restore your elemental balance and deepen your practice.
We will:
1. Each day will begin with a morning class of meditation and flowing asana to gently open the body and attune the mind to the breath.
2. The afternoon class will be more restorative and often include yin yoga, pranayama, meditation or yoga nidra.
3. Between classes there will be time to relax on the beach, swim in the sea or take a massage. There will be two yoga-free half days when you can head out and explore or take a boat trip in search of dolphins at sunrise or sunset, included as part of the retreat.
Bamboo offers beautiful beach bungalows that blend into the natural surroundings with balconies that face the ocean and surrounding paddy fields.
All with en-suite bathrooms, air conditioning, mosquito nets and the option for single, double or twin occupancy.
Freshly squeezed juices, tropical fruit and teas will be offered from sunrise.
Delicious Goan-inspired vegetarian brunch and dinner using locally sourced ingredients will be offered each day.
On the last night, there will be a special farewell beach dinner.
"Fantastic retreat. The venue was sensational and Jess was inspiring and brilliant. I was also very pleasantly surprised by what a wonderful crew of people the retreat attracted. I knew no-one at the beginning and yet one week later there were 16 people all of whom I was more than happy to hang out with. Total five-star experience!"

David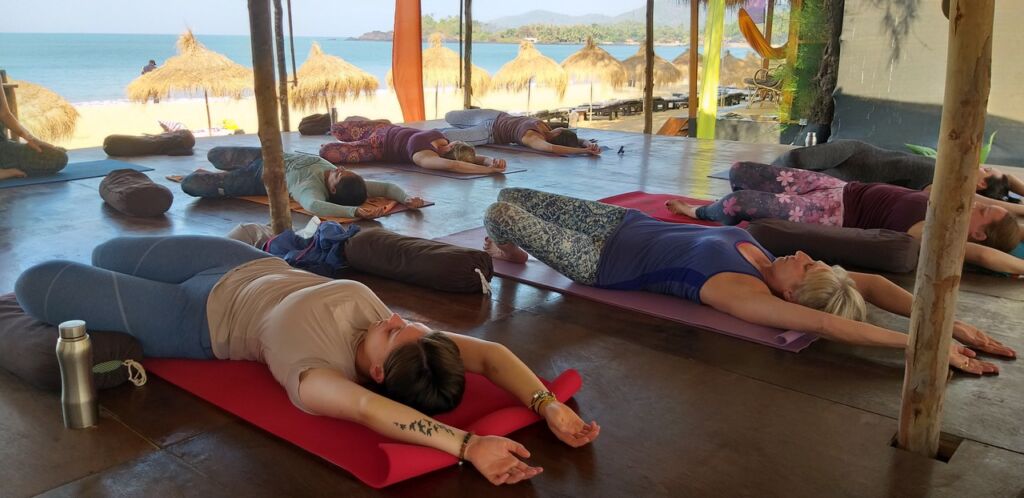 Start booking your place now and let's have a magical yoga beach holiday trip together soon!!!
Price starts from £850, suitable for all levels