Boutique yoga retreat at Tigmi, near Marrakech, Morocco
Saturday 20th - 27th April 2024 (7 days) / Tigmi, Morocco
About Tigmi
Tigmi, situated 24km south of Marrakech, is set within a magical desert landscape. On the brow of the Berber hamlet of Tagadert, its labyrinth of narrow alleyways and flat-roofed village houses has a timeless, biblical feel.
'Tigmi', meaning 'my house' in the local Berber dialect, was built in 1840 for the local judge. As with many North African dwellings, the interior is all: a step inside, and the peaceful beauty of Tigmi is revealed. The first impression is of a lovely garden laid to lawns and paths, with banana palms, citrus and olive trees and a swimming pool with soft, jade-coloured water. The scents and colours of orange blossom and roses assail the senses. Many tortoises live in the garden, adding to the unhurried feel of this tranquil oasis.
There are two swimming pools, one of which is heated throughout the year. There are sun-loungers around the pool and shaded areas in the gardens, furnished with comfortable divans for those who prefer to relax out of the sun.
"Had an absolutely fantastic time on retreat with Jess. Her teaching style is great for all levels & ages and she really tailored the practice to the group. I loved that she had an overarching theme for the week and each yoga practice was different. I would sign-up for another retreat with Jess in a minute! " — AMANDA
The Accommodation & Food
The bedrooms are authentically Moroccan with generous, comfortable beds, cool sheets, hand-woven covers and cushions, large en-suite bathrooms and a traditional seated area. Many of the bedrooms have fireplaces and private terraces.
A breakfast of delicious homemade juices, honey, yoghurts, pancakes, cheeses, locally made breads, fresh fruit and cereals will be served after morning class. There will be a healthy and generous salad buffet lunch. All evening meals will be traditional North African dishes, with vegetarian or vegan options available on request.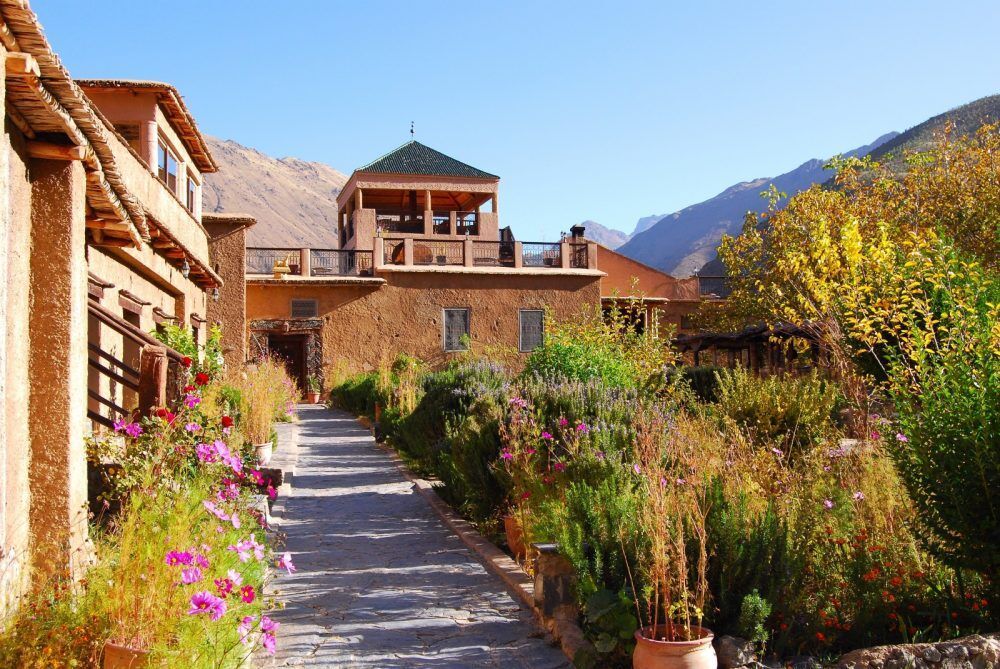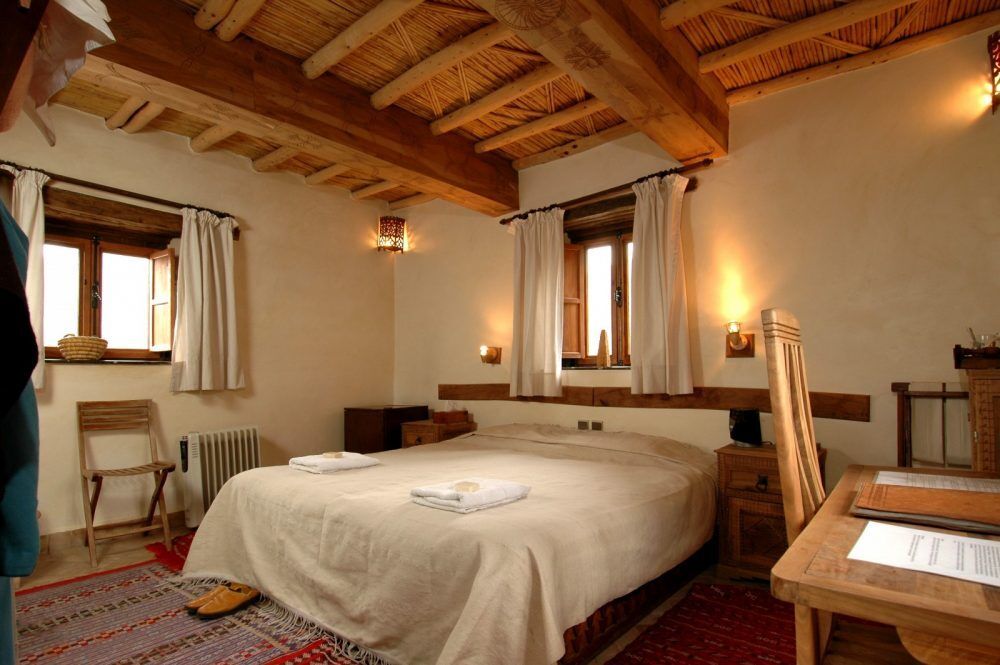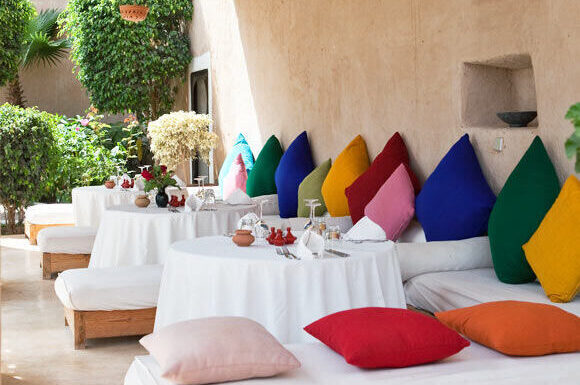 Prices start at £975
A 50% non-refundable deposit is required on booking and the balance is due 6 weeks before you travel.
Cost includes accommodation, breakfast, salad buffet lunch, evening meal and two yoga classes per day, with one yoga-free day.
Airport transfers to and from the hotel will be an added cost of 125 Moroccan dirhams each way or 250 Moroccan dirhams each way – if transferring alone.
Please see 'Travel arrangements' on YOAS website for details.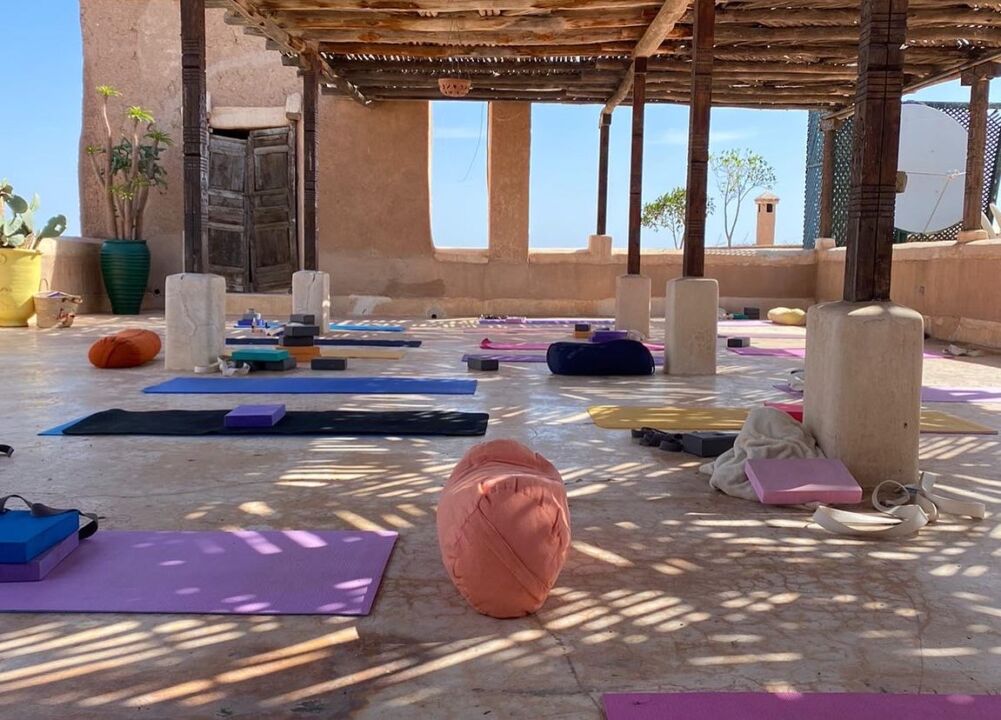 The rest of the day can be spent lazing Moroccan style: lounging, reading or swimming