Sold Out
Please call 07891 950660 or email info@jesshornyoga.com to find out the date of our next similar workshop or retreat and to be added to the waiting list.
A week of yoga & sunshine in the heart of Andalucia, Spain
20 - 27 August 2022 / Andalucia, Spain
Suryalila, originally an olive hacienda, is a fabulous retreat centre located in the heart of Andalucia, close to the charming villages of Arcos de la Frontera and Prado del Ray. It is less than an hour's drive away from the historic and beautiful cities of Cadiz and Seville and the very best unspoilt beaches in Spain.
On the edge of a mountainous national park, the property sits in a large river valley overlooking rolling hills and in the far distance, the white village of Bornos, situated by the side of a large lake.
With its beautifully decorated rooms, gorgeous rolling hills and olive groves, saltwater pool, and nourishing meals, Suryalila offers it all.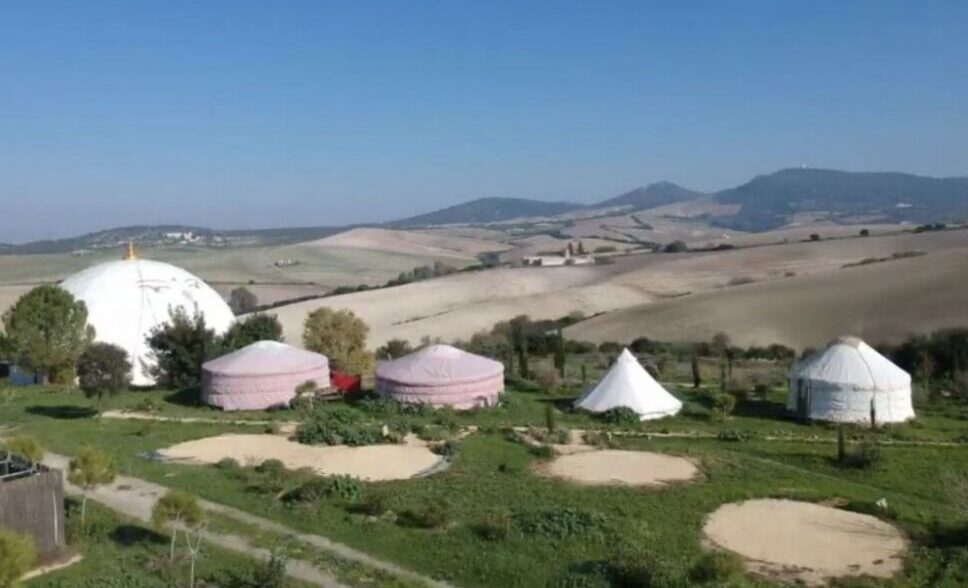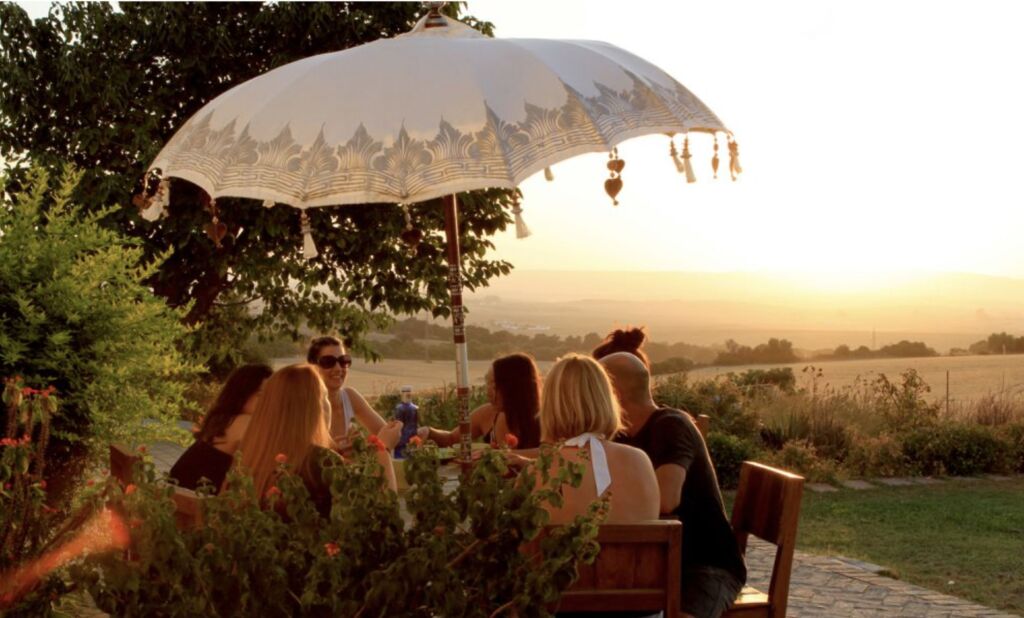 ACCOMMODATION & VENUE
Suryalila offers luxurious, comfortable, designer-decorated accommodation in little houses each with its own kitchen and living room area.
There are different levels of accommodation to suit every budget, including doubles with private bathrooms, singles, twins and mini dormitories for up to four people Beautiful yurts, canvas tents and eco Casas with proper beds, furniture and electricity are also on offer for those who want something comfortable but more affordable and to get closer to nature.
You will enjoy two yoga classes daily with Jess which will awaken your body, mind and spirit in the most enjoyable way.
Options will be provided to suit all levels.
Uplifting yoga classes will allow you to begin each morning with grace, moving in a creative, flowing sequence of yoga postures. Through developing your awareness of alignment and mindful technique, you will deepen and advance your personal yoga practice. The dynamic class will leave you feeling strong, energised and open – and very ready for the delicious Suryalila breakfast!
A more restorative and meditative yoga practice will be offered in the evening, working on releasing areas of deep-rooted tension and resistance. The classes will combine elements of yin yoga, restorative yoga and meditation for a nourishing and healing practice.
Suryalila has two inspiring, spacious and fully equipped yoga shalas. One with wooden floors, a beamed ceiling and plenty of light and air. The other is a magnificent dome yoga shala with underfloor heating and a dome window with breathtaking views across the rolling hills. There will be the opportunity to practice in both places during your stay.
OTHER THINGS TO DO
There will be time set aside each day to take in the stunning beauty of the surroundings. Perfect for long walks, bicycle rides, or horse riding on Suryalila's very own horses. Massage treatments are also available at Suryalila in their own treatment rooms with local therapists.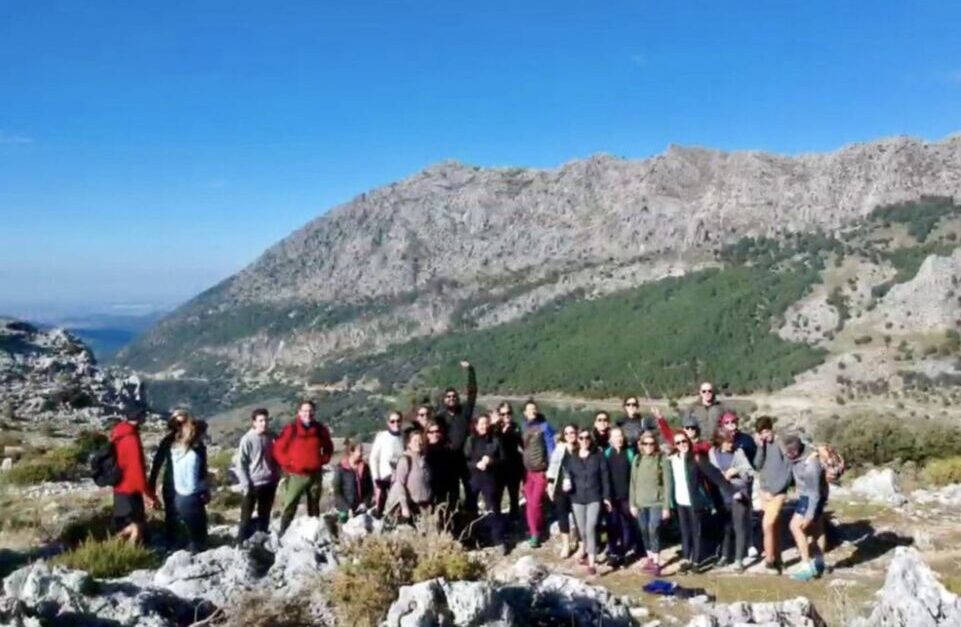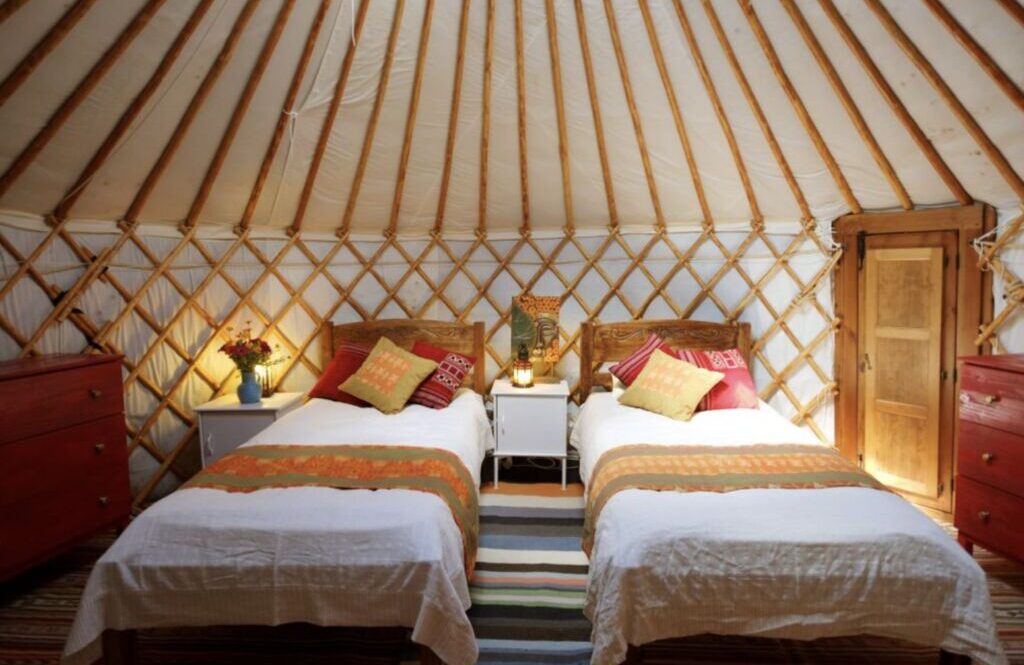 Suryalila offer semi-guided trips to the local towns and cities. Arcos de la Frontera, a dramatically positioned pueblos blancos (white village); Cadiz, famous for its picturesque charm; Ronda, located in the middle of the stunning mountain range of Serranía de Ronda and Seville, one of the most beloved towns in Spain
The spectacular Costa de Luz is under an hour from Suryalila by car. Here you can find some of the best, undeveloped beaches in Spain, with miles of fine yellow sand, turquoise ocean and sand dunes. Trips can be arranged to the beach with picnic lunches and beach trips can also be combined with a visit to Cadiz.
JESS HORN
Yoga and Meditation Teacher
Jess is a Senior Yoga Teacher, Teaching classes, Workshops and Leading Retreats across the world, a Yoga Teacher Trainer and Teachers Mentor.
She has been practicing for over 20 years and has found it to be an empowering, transformational and supportive practice and is passionate about sharing the tools that support her, with others.
She's particularly interested in teaching meditation, movement and mindfulness which she feel's is so necessary to help deal with the challenges of modern living.
Jess skillfully provides a space where everyone feels comfortable, and can challenge them selves safely, whether they are complete beginners, or more experienced yogis.
Jess has been featured several times in Yoga Magazine, OM magazine and collaborates regularly with YogaMatters.
INVESTMENT
Cost from £715 (7 days, 6 night)
Includes:
Accommodation
Three delicious vegetarian meals each day
Free tea, coffee, fruit and drinking water throughout the day
Daily meditation and yoga classes (apart from one yoga free day)
All trips, activities, treatments and wine with your evening meal are at an additional cost.
A 50% non-refundable deposit is required on booking and the balance is due 6 weeks before you travel.