Sold Out
Please call 07891 950660 or email info@jesshornyoga.com to find out the date of our next similar workshop or retreat and to be added to the waiting list.
A Women's Wellbeing Retreat with Yoga & Nutrition
Tuesday 16th of November – Friday 19th of November 2021 (4 days, 3 nights) / The Lodges, Sussex
Take some time just for yourself, get away from everything, and indulge in some deep rest, delicious and nutritious food, all whilst learning and educating yourself about how best to look after yourself and nourish your body.
Enjoy the company of other women and share their experiences at this beautiful country hotel.
Why Join The Retreat?
The focus of this retreat is your hormonal health.
You may think menopause applies only to women in their 50s but the peri-menopausal can begin many years prior, even as young as 35. Some women are aware that changes in mood, energy, and temperature are down to these fluctuations but there are less obvious signs such as changes in weight, heart palpitations, brain fog, and joint pain that are also associated with unhappy hormones. These symptoms are often missed as being caused by hormone fluctuations.
Joining this retreat will provide you with the knowledge and the tools to manage your symptoms more effectively and if you start looking after yourself now to move through the changes with more grace and ease, we will provide a safe, nurturing, and comfortable environment in good company at the beautiful lodge New House Farm in Sussex.
The retreat will be Covid assessed and secured.
WE HAVE APPROPRIATE COVID PROCEDURES IN PLACE AND WILL ADHERE TO SOCIAL DISTANCING RULES.
WE ARE KEEPING THE NUMBERS SMALL AND THE VENUE IS SPACIOUS.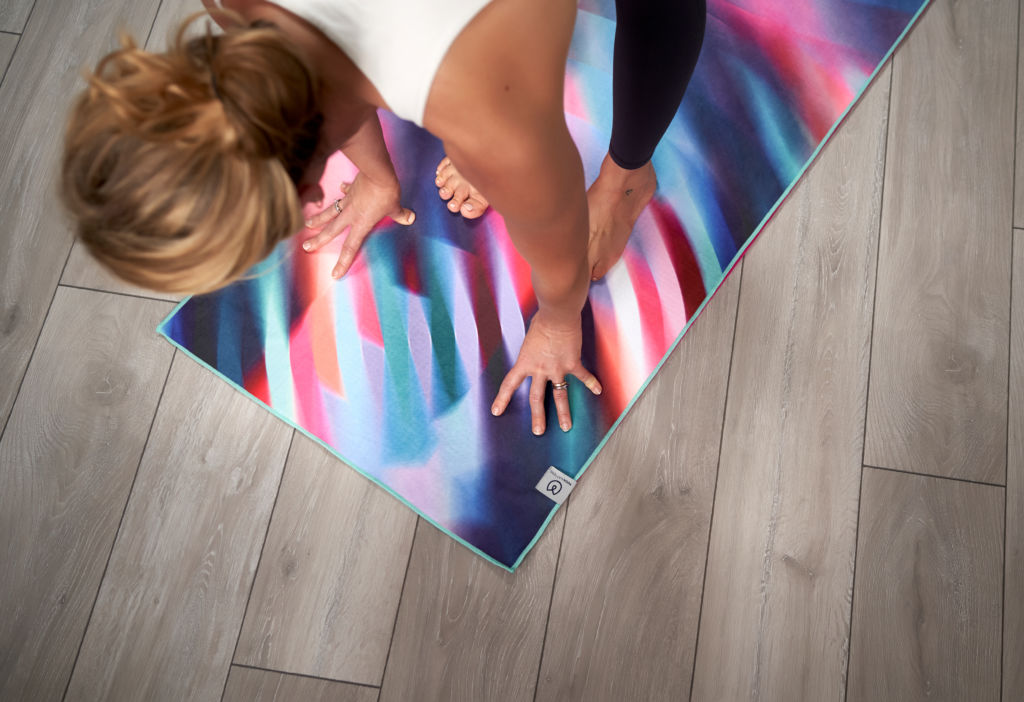 ABOUT THE YOGA PRACTICE:
De-stressing is critical to balancing the hormones that affect our moods, and energy and the meditative nature of yoga is a powerful tool in calming our psychological state. Our stress (adrenal) glands come under enormous pressure at this time and dysfunction in this area is a strong contributing factor to a number of symptoms ranging from energy issues to anxiety. Yoga helps manage these symptoms as well as those pesky hot flushes that can be so debilitating.
Overall, yoga provides a myriad of benefits when it comes to managing hormones and energy levels for both pre and post-menopause.
You don't need to have had any previous yoga or meditation experience to benefit from the programme.
Jess, as your Yoga teacher, will make sure you have the individual support you need.
"I came back from Charlotte & Jess' retreat feeling 10 years younger!"
—Tash, Ibiza, 2018
ABOUT THE LOCATION:
Spend 4 days at The Lodges, a beautiful Grade II listed farmhouse in Sussex, just an hour away from central London to Master Your Hormonal Wellbeing.
The lodges and farmhouse afford breathtaking views over the peaceful landscape. The rooms are spacious, cosy, and perfect to relax and unwind. The accommodation is spread across the grounds and houses and barns for our retreat activities, a farmhouse, and several luxury lodges. A year-round heated outdoor pool is also available, as well as a Jacuzzi.
THE ACCOMMODATION
The accommodation is spread across the grounds and houses and barns for our retreat activities, a farmhouse, and several luxury lodges.
The lodges and farmhouse afford breathtaking views over the peaceful landscape.
Food and Nutrition – About The Retreat Chef  👨‍🍳
What we eat and drink really is crucial for happy hormones. Our hormones play a part in the health of our hair, skin, libido, weight, muscle tone, and much more besides! As fluctuations happen, it's important to make sure our nutrient intake is optimal and that we are mindful of the less favourable lifestyle choices we may make.
We are delighted to have Kirstan Horn as our retreat chef!
Kirstan acquired his passion for food from his early travels through South East Asia, Australia & India. He honed his skills in the restaurants of London working with such chefs as Peter Gordon at the Sugar Club and Adrián Benobas at 1st Floor. He is currently head of product development at The Chapel & Swan Smokery who supply some of the countries top eateries & hotels. Kirstan does regular pop up events in Cambridge with chef Maoz Alonim as well as catering for retreats where he specialises in making healthy but delicious vegetarian dishes and will be working closely with Charlotte to provide a delicious, healthy and nourishing menu!
The food was, without doubt, a key highlight of our May retreat!
The food was 5 star! Amazing variety' – Angela, May 2021
'Oh my god! The food was beyond! Every mouthful delicious' –Susie, May 2021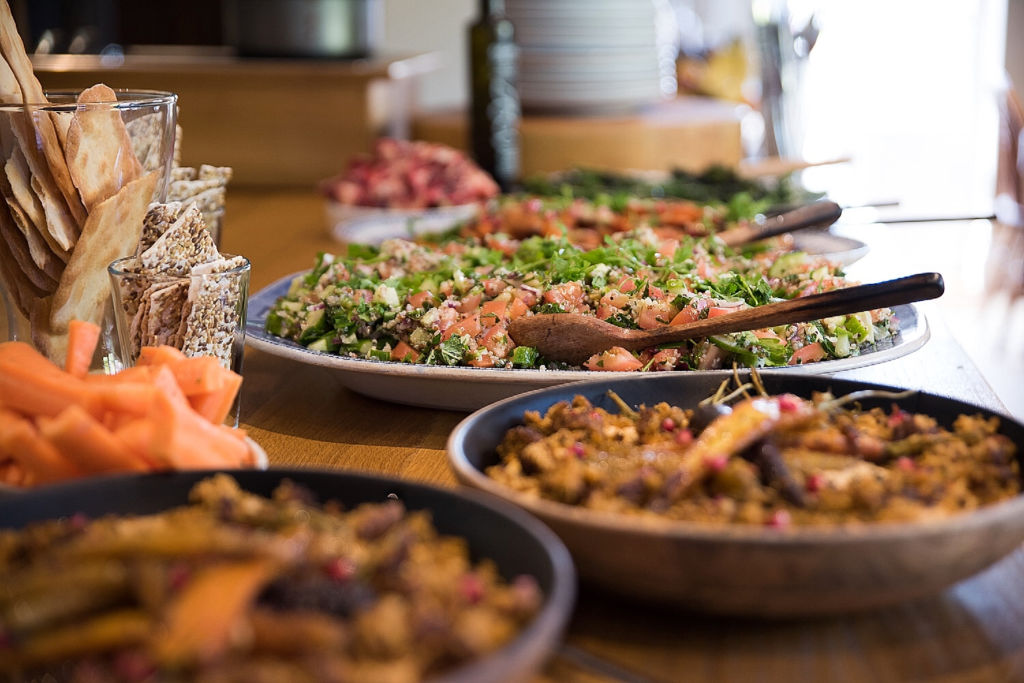 Charlotte Schilcher, Registered Nutritional Therapist
After 20 years of having a bit too much fun in the music industry, I decided to retrain in Nutritional Therapy. Throughout my 20s and 30s, I had experienced a number of health challenges. These ranged from mental health issues, hormonal symptoms, skin disturbances and perimenopausal symptoms starting in my early 40s.
They deeply affected my quality of life and conventional medicine offered limited solutions. I began to approach these issues holistically and after much research, I was able to bring my body and mind into balance through changes in my diet and lifestyle choices. This was extremely empowering. I felt in control of my health and that is a good feeling. Experiencing the benefits diet and exercise first hand left me compelled to share this knowledge and help others.
I'm really looking forward to helping you manage your hormones. I will give you the information and tools you need to maintain good health and happiness in your daily life.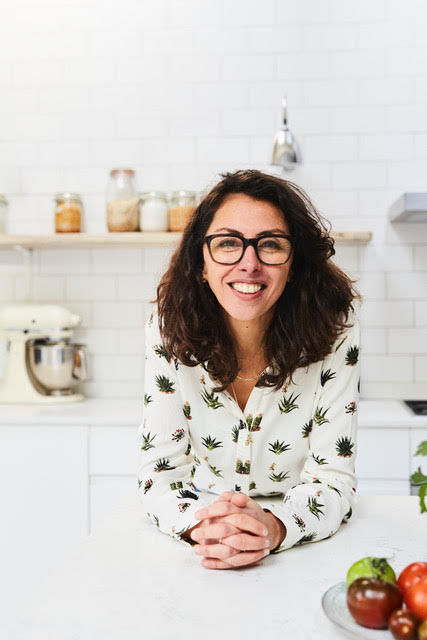 Jess Horn, 500hr Certified ISHTA Yoga Teacher
Jess teaches classes, workshops and leads retreats across the world, a yoga teacher trainer and teachers mentor.
She has been practicing for over 20 years and has found it to be an empowering, transformational and supportive practice and is passionate about sharing the tools that support her, with others. She is particularly interested in teaching meditation, movement and mindfulness which she feel's is so necessary to help deal with the challenges of modern living.
Jess has found that her practice has evolved over time and supported her through life's inevitable changes and the changes that we as women go through with age. She is incredibly excited to share the tools and practices that have helped her in this women's retreat.
Jess has been featured several times in Yoga Magazine, OM magazine and collaborates regularly with YogaMatters.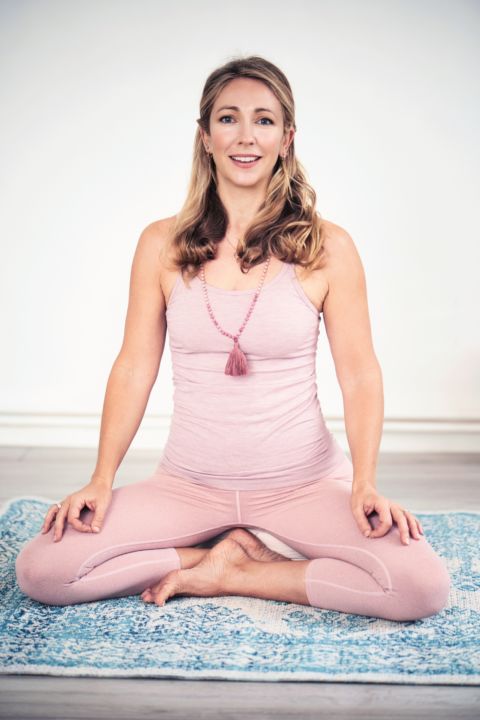 In the event of the retreat being cancelled due to Covid lockdown or government policy, we will offer a credit to a future retreat within the next 18 months or a full refund to be issued at such time that the venue returns the deposit to the organisers. Otherwise, the retreat will only be cancelled in individual cases on failure to pay the balance due by 16th October 2021.
If you are unwell or have any symptoms please do not attend the retreat.
If you personally cannot attend due to a positive Covid result we can make arrangements on an individual basis to provide your credit to a future retreat upon proof of a positive test.
To BOOK or for further information, please click the 'BOOK NOW' link below to fill out a form.