Remember
Come into
your Own Innate and Individual Potential
and Power
A 12

–

week Transformational Programme for women who are ready to claim 2022 as theirs!
Using
a blend of powerful Yogic tools, Modern science
and Coaching
techniques
, including
Mindset, Movement, Mantra, Manifestation
,
Meditation, S
hadow work, Inner Child work
and
importantly
DEEP REST
!
Moving into embracing ALL of you! Stepping into your POWER and
Femininity and fully owning yourself.
If you are feeling stuck and you're not sure how to move forward

If you want to carve out more time for you to create healthier habits

If you get stuck in negative thought spirals

If you

lack confidence or have lost a sense of self

If you know life has more to offer
If you know you have more potential and want help in realising it
If you want to feel strong, healthy and confident
If you want a strong and supportive community and coach to help you move forwards

If you want 1 to 1 coaching and support individually tailored to you

This programme is for Women who have spent years putting others or their careers above themselves and now feel the calling to claim their time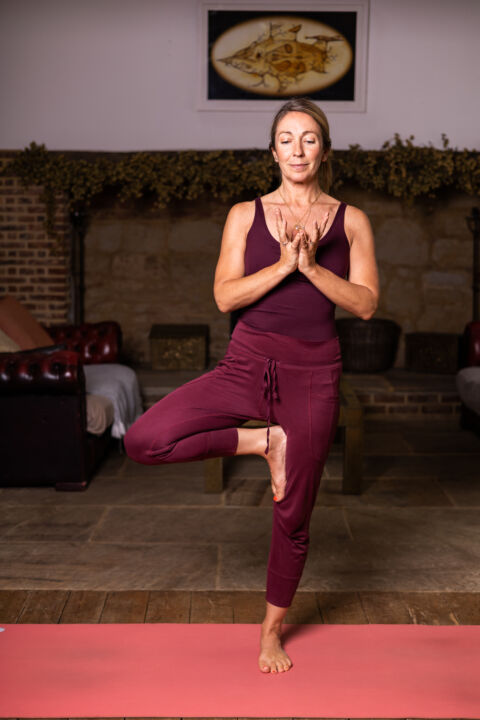 What's Included:
12 weekly

group coaching

/ teaching

session (1 p/w) all recorded with access for life

2 x

45

min

session (2 per month)

coaching or physical movement session –

1 to 1 with

me to set you

r

individual goals / mindset work or physical practices tailored

exactly

to you

Online Group Portal for Community and Online support from me and my team and the other goddesses on the programme

1 x 20 min Strengthening movement practice per week (recordings accessed any time)
1 x 30 min weekly group

practice

– deep rest session

(recordings

accessed any time)
Support building a bulletproof morning routine, tailored to you and someone to hold you accountable for 12 weeks!
Healthy Habits Support

in the group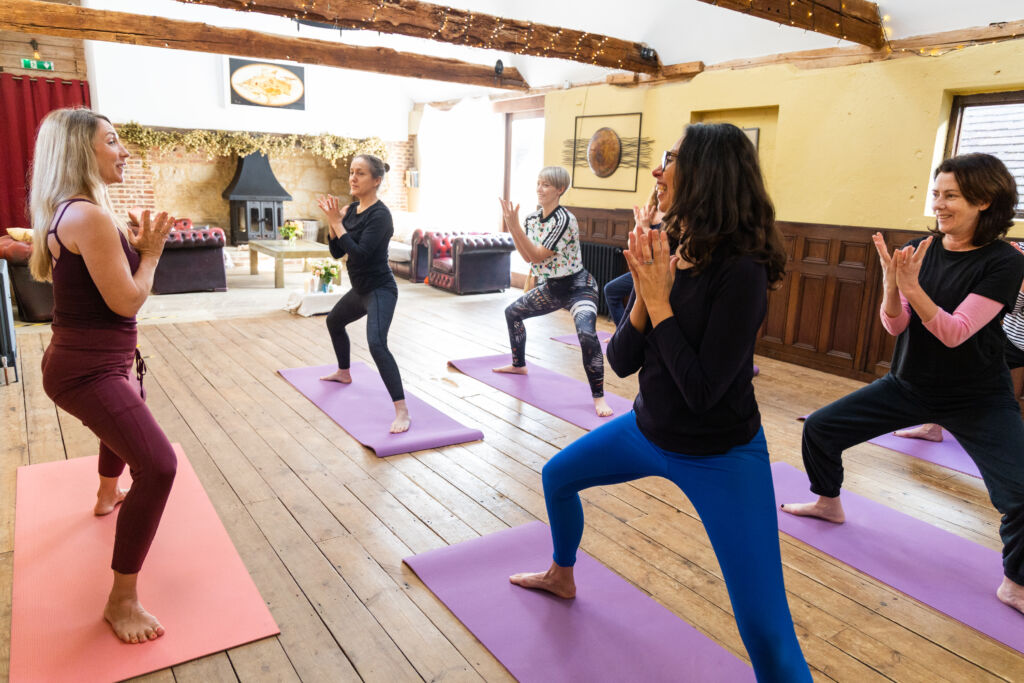 The Modules and Topics, We will Explore:
Building the foundations

– Where we are now

deep

Introspection and reflection

on where we are now and help finding where you want to get to and how

Embracing ALL of ourselves, building confidence and Self-esteem to feel more powerful and confident

Building an easy and accessible meditation practice that can change your life
Magic Mornings, the

power of

Intention, how to Manifest Consciously

Movement

as

Medicine, Embodiment
Power of embracing and working with our

Subconscious:

Shadow Work &

Inner Child Work

Living Consciously

, stopping habitual living, and creating Healthy Habits

Working Consciously with and understanding our mind

Soothing the Nervous System for optimum health and performance – Deep Rest and Breathwork, the Vagus Nerve

Myofascial Release techniques to ease tension and create a spacious mind and body

Remembering and finding our purpose

– The Future You

Celebrating Magic and Mystery and connecting to our Spirituality and Higher Selves
Dates:
Opening Ceremony
3rd of April 7.30pm – 8pm
Week 1
5th of April 6.30pm
Week 2 
14th of April 6pm
Week 3
20th April 5.30pm
Week 4 
25th April 5.30pm
Week 5 
3rd May 6pm
Week 6
Integration Week – No Live Session
Week 8 
27th May 5.30pm
Week 9 
1st June 6pm
Week 10 
7th June 5.30pm
Week 11 
16th June 7.30pm
Week 12
Integration week
Week 13 
28th June 6pm
Week 14 
7th July 5.30pm
Closing Ceremony 
8th July 7pm – Bring bubbles 
BONUSES!
In addition to the program, these are the bonuses
3 x Mindset Meditations to keep for life

Access to my online live

classes

for the 3 months

Access to my online library

for the 3 months

, including 100's of

r

ecordings of yoga classes and meditations
What you can expect from the Programme when you fully commit
A greater sense of Connection to yourself and body
A stronger healthier body and mind
Healthier and more productive habits
More confidence and Clarity
A deeper connection to your intuition
Feel calmer and more spacious
A more balanced work / life/ play!
Less procrastination, clearer goal setting
More joy
More Abundance
Sound interesting, but want to learn more?
Why not book in for a free 20 minute discovery call? I can answer your questions and you can decide if this program is right for you. Just use the calendar to pick a time that works for you!
Testimonials from past clients
Jess Horn, 500hr Certified ISHTA Yoga Teacher
Jess teaches classes, workshops and leads retreats across the world, a yoga teacher trainer and teachers mentor.
She has been practicing for over 20 years and has found it to be an empowering, transformational and supportive practice and is passionate about sharing the tools that support her, with others. She is particularly interested in teaching meditation, movement and mindfulness which she feel's is so necessary to help deal with the challenges of modern living.
Jess has found that her practice has evolved over time and supported her through life's inevitable changes and the changes that we as women go through with age. She is incredibly excited to share the tools and practices that have helped her in this women's retreat.
Jess has been featured several times in Yoga Magazine, OM magazine and collaborates regularly with YogaMatters.