I love sharing the gifts of yoga and feel so privileged to teach on the ISHTA 200hr and 300hr Teacher Trainings.
The ISHTA Teacher Training programs provide a comprehensive foundation for all aspects of yoga: a uniquely modern, individualized, and integrated approach to this ancient science. Through in-depth asana practice, posture labs, practice teaching, anatomy, and lectures on a wide variety of topics, the ISHTA-trained practitioner is rendered fluent in all aspects of yoga.
We provide exclusive and copyrighted manuals and are a Yoga Alliance-registered curriculum. Every ISHTA trainee has the opportunity to explore, learn, and teach, as well as enhance and enrich his or her own personal practice. All ISHTA trainings take place at Evolve Yoga and Wellness Centre in South Kensington, London and Elsham Rd Shala in Shepherds Bush.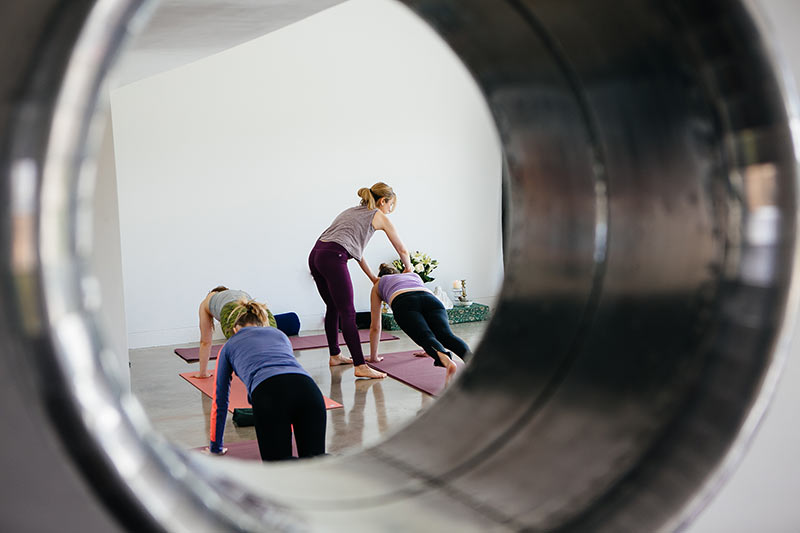 ISHTA 200hr 2018/2019
Whether you plan to make a career out of teaching yoga or are simply looking to enhance your own practice, this program teaches you how to bring yoga into daily life.
Areas of study include: Asana and Meditation practice, In-depth posture labs, Anatomy and Physiology, Philosophy and Principles of ISHTA Yoga, The Chakras and the Subtle Body, Ayurveda, Sequencing, and How to Teach Pranayama and Meditation. Specialty areas include Prenatal, Restorative, Injury Management, Essential Oils and Sanskrit.
This ISHTA Yoga 200-Hour long format teacher training meets for 9 long weekends over the course of approximately nine months. This format caters to the person who works a full time job and/or prefers to study over an extended period of time. Training programs are all taught under the guidance of Yogiraj Katrina Repka and her senior teaching staff. All training programs are Yoga Alliance approved.
Teaching Faculty: Yogiraj Katrina Repka, Senior Teachers Emily Reed, Clare Daniell, Angie Hsu, and ISHTA teachers Jessica Horn, Nicola Kent, Gabriella Burnel, Sue Rahmani, and Katie Turner.
Dates & Times: September, 2018 – July, 2019 (Fridays 3:00pm-8:00pm, Saturdays & Sundays: 9:30am-6:30pm)
All Dates:
September 21, 22, 23 (Elsham Rd.)
October 26, 27, 28 (Evolve)
November 30, December 1, 2 (Evolve)
January 25, 26, 27 (Evolve)
February 22, 23, 24 (Evolve)
March 22, 23, 24 (Evolve)
April 26, 27, 28 (Evolve)
May 31, June 1, 2 (Evolve)
July 5, 6, 7 (Evolve)
Pricing:
Early Bird: £4500
Regular: £5000
Registration Dates:
Early Bird Ends: June 15, 2018
Registration Closes: September 1, 2018
300hr Yoga Alliance Approved Foundation Training with Yogiraj Katrina Repka, senior teachers Emily Reed, Clare Daniell, Angie Hsu, and ISHTA teachers Jess Horn, Nicola Kent, and Gabriella Burnel.
Yoga Alliance approved advanced training led by Yogiraj Katrina Repka. This course is for students who have completed the 200-hour, and those who have already been teaching for a year or more (non ISHTA-certified 200-hour teachers are required to do a bridge program of 26 hrs. of 200 hr. lectures as an ISHTA immersion).
Topics include advanced asana, sequencing, pranayama, meditation, ISHTA Therapeutics, Yoga Nidra, the mastery of hands-on adjustments, and more. The goal of this course is to pass on the ISHTA yoga lineage, and to ground the trainee in a practice that integrates all aspects of ancient yoga and modern living into a seamless practice of wisdom and joy.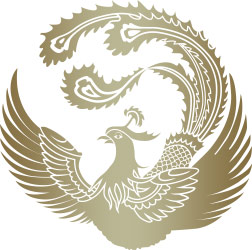 L u c y  H u r l e y
Yoga Teacher
Such an inspiring teacher…
Jess, thank you so so much for such a beautiful day full of yoga yesterday. It was exactly what I needed and more. You're such an inspiring teacher (I've been teaching for a year) and I would love to be a teacher like you in 10 years time!
I'd love to connect a bit more and learn a little more about ISHTA yoga. I hope to get to one of your classes during the week some time. Also the food was absolutely delicious! Thank you so much for such a lovely day.